1. Goed nieuws.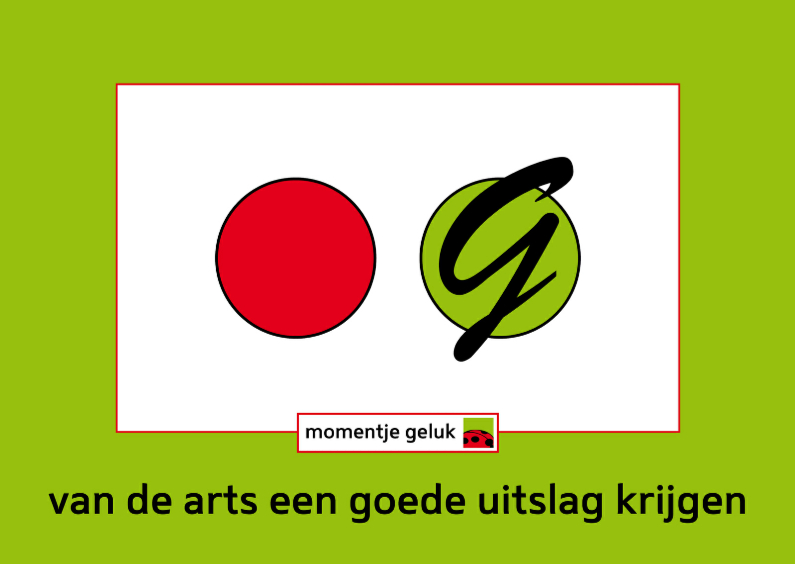 En we beginnen dit bericht met het goede nieuws. Afgelopen maandag weer voor controle geweest. We rijden naar het ziekenhuis en merken dat we ons niet druk meer maken over de bloedwaarden. Het vertrouwen is zover toegenomen door de goede waarden van de afgelopen weken dat we vrijwel zeker weten dat het Hb. voor mijn doen hoog is. En ja hoor, Hb van 8.9! Hoger dan ooit. Net iets boven het minimum van gezonde mannen, maar toch best tevreden. Er zijn nog zeker vele waarden die niet goed zijn (zoals ijzer moet max 250 zijn en is 3300, of nier en lever waarden en bloedplaatjes die te laag zijn), maar die worden pas aangepakt als de bloedproductie stabiel is en de medicijnen afgebouwd.

2. Slecht nieuws.

Voor we naar een controle afspraak gaan, maken we even een lijstje met punten die we willen bespreken. Alweer staan er de 2 zelfde punten op. Het eerste punt is de extreme vermoeidheid en het tweede punt is een uitslag in mijn mond die ik al een paar weken heb.

Vermoeidheid.
De vermoeidheid is moeilijk te verklaren. Vaak krijg ik de vraag "wat is dat dan voor vermoeidheid?". Ja, het is echt moeilijk te beschrijven. Ik denk dat het het meeste lijkt op de vermoeidheid/lamlendigheid die je wel eens hebt op een benauwde zomerdag als het moet gaan onweren. Ik kan momenteel ca 2 uur per dag iets doen. De ochtenden lig ik op bed, de middag een stukje wandelen buiten, naar de winkel of een keer een uurtje naar de stad en daarna weer op bed of de bank. Het is niet anders. Ik ben de laatste maand lid geworden van verschillende (Amerikaanse) Facebook groepen waarin ervaringen van patiënten met leukemie en stamceltransplantatie worden gedeeld. Dat is in ieder geval leerzaam en leert relativeren. Er zijn er genoeg met veel grotere problemen!
In eerste instantie dachten we dat de vermoeidheid door de Neoral zou komen, maar die heb ik al 2 weken geleden gestopt en er is geen verschil. Zelf zijn we bang dat het de vermoeidheid is die je vaak hoort bij patiënten die chemo hebben gehad. Ik heb in 2 maanden immers 2 maal een zware kuur gehad en dat zou best de oorzaak kunnen zijn. Mijn hematoloog besluit om te stoppen met de hydrocortison en weer te starten met 10mg prednison per dag. Hopelijk daardoor wat meer energie.
Uitslag in mijn mond.
Dan punt 2. Mijn mond. Ik heb al een paar weken uitslag in mijn mond. Een paar weken geleden zijn wij hiervoor extra tussendoor naar het ziekenhuis geweest. Toen werd gedacht aan een virus en hebben we de dosis met de anti-virusremmer (valaciclovir) verhoogd van 2 naar 3 per dag. Jammer genoeg is de uitslag hierdoor niet weggegaan. De arts bekijkt mijn mond nogmaals en tot onze schrik komt hij tot de conclusie dat het geen virus is maar Graft. Afstoting van mijn lichaam op de bloedcellen die gemaakt worden uit de donorcellen! Naast de afstoting van mijn huid nu dus ook afstoting in mijn mond. Ik heb al verscheidene malen geschreven dat Graft de grootste en engste complicatie is. Het bepaalt in grote mate hoe de rest van mijn leven er uit gaat zien. We balen natuurlijk van deze conclusie. Hij schrijft een prednisonzalf voor die ik 2 maal daags in mijn mond op de plekken moet aanbrengen.

Leuk!

Vorige week dinsdag een telefoontje gekregen van mijn hematoloog. "Zou je iets voor mij willen doen?" Tuurlijk wil ik dat. Hij heeft zo enorm veel voor mij gedaan. En wat blijkt. Hij heeft voor 40 studenten de theorie van Myelofibrose uitgelegd, maar wil ook een patiënt aan het woord laten. En mijn verhaal is natuurlijk best bijzonder. Eerst de ontdekking van myelofibrose, toen de vleesetende bacterie, de trial, de acute leukemie en de stamceltransplantatie. Samen met Marjolein deze laatste 3 bijzondere jaren uit ons leven met hen bespreken was leuk om te doen. Na een uurtje verlaten we de zaal weer en hopen dat ze nog vaak aan ons terug denken als ze een patiënt met deze zeldzame ziekte in hun praktijk zullen zien.

En nu, een week na de controle?
We hoeven pas over 4 weken terug te komen! Vooral omdat het bloed de laatste weken een stabiel beeld vertoont. Als het niet gaat (vermoeidheid/Graft) kan ik tussendoor mailen of bellen en besluiten we of ik langs moet komen. We zijn nu bijna een week verder na ons bezoek en dat laatste gaat wel gebeuren. De vermoeidheid neemt verder toe, en de Graft neemt ook nog niet af. Nog even aanzien en dan maar een mailtje maken.
Gelukkig zit het in mijn karakter dat als het een beetje gaat, ik dingen ga ondernemen. Momenteel is dat echter heel moeilijk.Ik heb met de fysiotherapeut afgesproken om te kijken of we mijn conditie kunnen verbeteren.